شرۆڤەكردنى ڕستەى زمانى كوردى لە ڕوانگەى تيۆرى دەسەڵات و بەستنەوەدا
Abstract
This study tries to analyze the Kurdish language, using Chomsky's (1981) Government Binding theory, which is by itself regarded as a turning point in Chomsky's Transformational Generative Grammar related to Universal Grammar. This approach will answer the diversity occurs in different languages according to Principles and Parameters.
First, Universal Grammar and its principles have been mentioned in this study. Later on, interpretations are given to the sub-theories of GB with which sentences in central Kurdish are analyzed. Besides, the level and method of the theory a long with the optional and obligatory movements are shown. Interpretations are given to different cases of noun phrase. The difference between grammatical case and theta role is indicated through examples.Again, indicating economy in expression, movement and null-constituents whose places can be filled by PRO/ pro are discussed. The distribution of pronouns to personal and demonstrative which refer back to the empty categories reveals the activeness of Kurdish as a pro-drop language.
References
1. ابوبكر عمر قادر، بةراورديَكى مؤرفؤسينتاكسى لة زمانى كوردىء فارسيدا، 2003 (نامةى دكتؤراى بلآونةكراوة).
2. ثارتيكلَ لة زمانى كورديدا، طؤظارى زانكؤى سليَمانى B، ذ 22، 2007.
3. سةلاح حةويَز رسول، ثرةنسيثى بة ئابوريكردن لة زمانى كورديدا، لة رِوانطةى تيؤرى دةسةلآتء بةستنةوةء بضووكترين ثرؤطرامدا، ئةكاديمياى كوردى، هةوليَر 2014.
4. كاروان عمر قادر، رِستةى باسمةند لة زمانى كورديدا، كوردؤلؤجى، 2008.
5. محةمةد مةحوي، رِستةسازي كورديي، زانكؤي سليَمانى، 2001.
6. محمد معروف فتاح، باس لةجؤريَك لة رِستةى كورديدا، رِؤشنبيرى نوىَ، ذ 128، 1992.
7. وريا عمر امين، ئةلؤمؤرفى رِيَزمانى، رِؤشنبيرى نوىَ، ذ 122، 1989.
8. محمد دبير مقدم، زبانشناسى نظرى، ثيدايشت وتكوين دستور زايشى (ويراست دوم) سازمان تدوين كتب علوم دانشطاهها (سمت) تهران، 1383 (2004).
9. وى جى كوك، مارك نويسان، دستور زبان جهانى ضامسكى (ويرايشى دوم) مترجم: ابراهم ضطنى، تهران، رهنما، 2009.
10- Matthews, p.h. (2007). The concise Dictionary of linguistics. Oxford: oxford University press.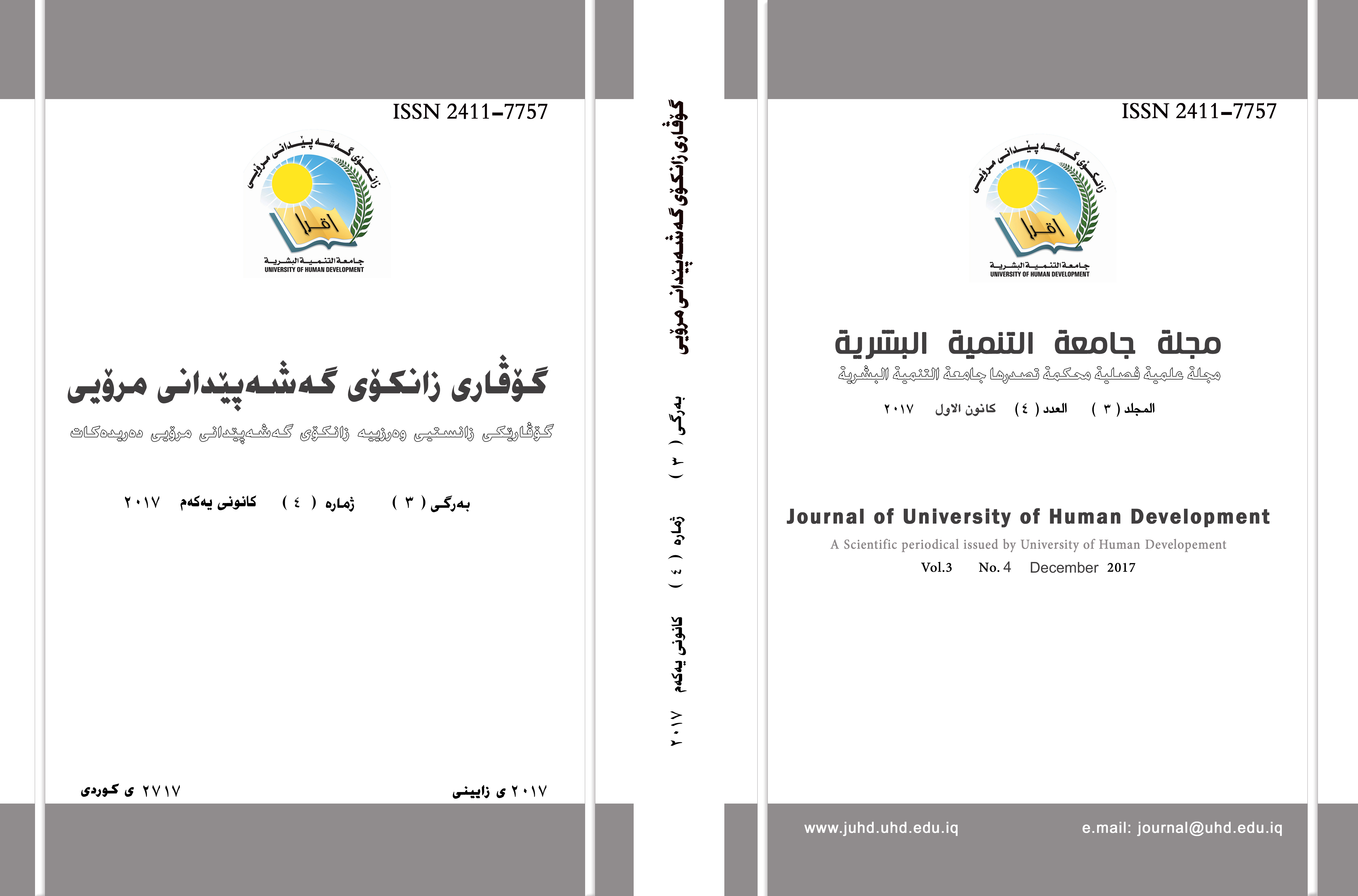 Downloads