Proposed Approach for Enhancement of QoE to Support e-Society
Keywords:
Quality of service, Quality of Experience, Mean opinion score, DiffServ- Differentiated Services, IntServ- Integrated Services
Abstract
In recent years, multimedia services and social media applications have become extremely popular as they have been accessed by laptop computers and mobile devices. These can be considered as basic communications functionalities required for building e-society. The heterogeneity of hardware capabilities and network environments result in big challenges for service providers in always providing users with a satisfying experience. The meaning of Quality of Experience (QoE) reflects the degree of a user's subjective satisfaction, which can be different from the Quality of Service (QoS) concept as QoS is solely related to objective system performance metrics, such as the bandwidth, delay, and loss rate. In this work, we propose a general approach for improving QoE through QoS such as to support various e-society applications and services. Various models and parameters related to this issue are reviewed. The proposal represents a framework that considers different aspects such as classification, marking, routing, and queuing to achieve better controlling of relative QoS parameters.
References
[1] Brooks, P., & Hestnes, B. (2010). User measures of quality of experience: Why being objective and quantitative is important. IEEE Network, Volume:24 , Issue: 2, pp. 8 – 13.
[2] Cherif, W., Ksentini, A., Negru, D., & Sidibe, M. (2011). A_PSQA: Efficient real-time video streaming QoE tool in a future media internet context. IEEE International Conference on Multimedia and Expo (ICME), pp. 1 – 6.
[3] Hoßfeld, T., Varela, M., & Timmerer, C. (2012). Challenges of QoE Management for Cloud Applications. Communications Magazine, IEEE 50 (4), 28-36.
[4] Khorsandroo, S., Noor, R. M., & Khorsandroo, S. (2012). A mobility framework to enhance quality of experience through quality of service. International Conference on Innovation Management and Technology Research (ICIMTR), pp. 630-634.
[5] Vogel, A., Kerherve, B., von Bochmann, G., & Gecsei, J. (1995). Distributed multimedia and QOS: a survey. Journal of Multimedia, IEEE, Vol.2, Issue 2, pp. 10-19.

[6] Xiuzhong Chen, Chunfeng Wang, Dong Xuan, Zhongcheng LiYinghua Min, & Wei Zhao. (2003). Survey on QoS management of
[7] VoIP Zapater, M., & Bressan, G. (2007). A Proposed Approach for Quality of Experience Assurance of IPTV. First International Conference on the Digital Society (ICDS 2007), 2-6 January 2007.
[8] Liu, P., Evans, S. C., & Weerakoon, I. (2007). Multimedia QoS through content aware triage: An integrated DiffServ framework.
[9] Moller, L., Fischer, P., Moraes, F., Indrusiak, L. S., & Glesner, M. (2010). Improving QoS of multi-layer Networks-on-Chip with partial and dynamic reconfiguration of routers.
[10] Alvarez, A., Cabrero, S., Paneda, X. G., Garcia, R., Melendi, D., & Orea, R. (2011). A flexible QoE framework for video streaming services.
[11] Haryadi, S. (2012). QoS Measurement Of Telephony Services In 3G Networks Using Aggregation Method, 111–114.
[12] Malhotra, J. and Priyanka, V. S. (2014). Survey of Issues and Challenges in the Mac Layer for QoS in WiMAX. International Conference on Advances in Engineering and Technology Research (ICAETR), pp. 1 – 5.
[13] Kim, H. J., Lee, K. H., & Zhang, J. (2010). In-service feedback QoE framework. Third International Conference on Communication Theory, Reliability, and Quality of Service (CTRQ), pp. 135 - 138.
[14] Chen, S. G., & Park, K. (1999). An architecture for noncooperative QoS provision in many-switch systems. Proc. IEEE INFOCOM '99, pp. 864-872.
[15] Wu, C. C., Chen, K. T., Chang, Y. C., & Lei, C. L. (2013). Crowdsourcing multimedia QoE evaluation: A trusted framework. IEEE Transactions on Multimedia, 15 (5), 1121-1137.
[16] Žagar, D. (2002). Formal specification of QoS parameters by hierarchical tree structure. 9th International Conference on Electronics, Circuits and Systems, 1075 - 1078 vol.3.
[17] Schmid, S. (1999). QoS based Real-Time Audio Streaming in The Internet. Master Thesis at the Universit¨at Ulm Fakult¨at f¨ur Informatik.
[18] Dogo, E. M., Ahmed, A., & Olaniyi, O. M. (2014). Cross-Layer Integration Approach for Improving QoS for IPv6 Based VOIP, International Journal of Engineering and Technology, 4(8), 499–505.
[19] Agarwal, A. (2000). Quality of Service (QoS) in the New Public Network Architecture, IEEE Canadian Review- Fall/Automne 2000, 22–25.
[20] Bharat Bhargava (2002). Guest Editorial : Quality of Service in Multimedia Networks. Journal of Multimedia Tools and Applications, 17 (2-3), pp. 151-156.
[21] Ocevcic, H., & Zagar, D. (2005). Quality of Service Management in Multimedia Communications. EUROCON 2005 - The International Conference on "Computer as a Tool".
[22] Onali, T. (2008). Quality of service technologies for multimedia applications in next generation network. Ph.D. Thesis, University of Cagliari.
[23] Brooks, P., & Hestnes, B. (2010). User measures of quality of experience: Why being objective and quantitative is important. IEEE Network (Volume:24 , Issue: 2 ), pp. 8 - 13.
[24] Ai-min, Z., Xue-song, Q., & Luo-ming, M. (2011). An OSE proposing based customer QoE improvement method in the converged network. 3rd International Conference on Computer Research and Development (ICCRD 2011), Vol.2, pp. 70-75.
[25] Mitra, K., Zaslavsky, a, & Ahlund, C. (2015). Context-Aware QoE Modelling, Measurement and Prediction in Mobile Computing Systems. IEEE Transactions on Mobile Computing, 14 (5), 920-936.
[26] Nortel Networks (2003) Introduction to Quality of Service (QoS)"White Paper", 1st edn., United States & Canada: Nortel Networks.
[27] Laghari, K. R., Issa, O., Speranza, F., & Falk, T. H. (2012). Quality-of-Experience Perception for Video Streaming Services : Preliminary Subjective and Objective Results. Signal & Information Processing Association Annual Summit and Conference (APSIPA ASC), 2012 Asia-Pacific, pp. 1-9.
[28] Fiedler, M.; Hossfeld, T.; Tran-Gia, P.(2010). A generic quantitative relationship between quality of experience and quality of service. IEEE Network (Volume:24 , Issue: 2 ), pp. 36 - 41.
[29] Kim, H.-J., Yun, D.-G., Kim, H.-S., Cho, K.-S., & Choi, S.-G. (2012). QoE assessment model for video streaming service using QoS parameters in wired-wireless network. 14th International Conference on Advanced Communication Technology (ICACT), pp. 459 - 464.
[30] Delli Priscoli, F., Suraci, V., & Pietrabissa, A. (2012). Modeling quality of experience in future internet networks. Future Network & Mobile Summit 2012, Berlin, pp. 1-9,
[31] Stankiewicz, R., Cholda, P., & Jajszczyk, A. (2011). QoX: What is it really?. IEEE Communications Magazine, 49 (4), pp. 148-158.
[32] Skorin-Kapov, L., & Varela, M. (2012). A multi-dimensional view of QoE: the ARCU model. Proceedings of the 35th International Convention, MIPRO, pp. 662–666.
[33] Khorsandroo, S., Noor, R. M., Khorsandroo, S. (2012). Stimulus-centric versus perception-centric relations in quality of experience assessment. Wireless Telecommunications Symposium (WTS), 2012, pp. 1-6.
[34] Malik, A., Qadir, J., Ahmad, B., Alvin Yau, K. L., & Ubaid Ullah (2015). QoS in IEEE 802.11-based wireless networks: A contemporary review. Journal of Network and Computer Applications, Vol. 55, pp. 24–46.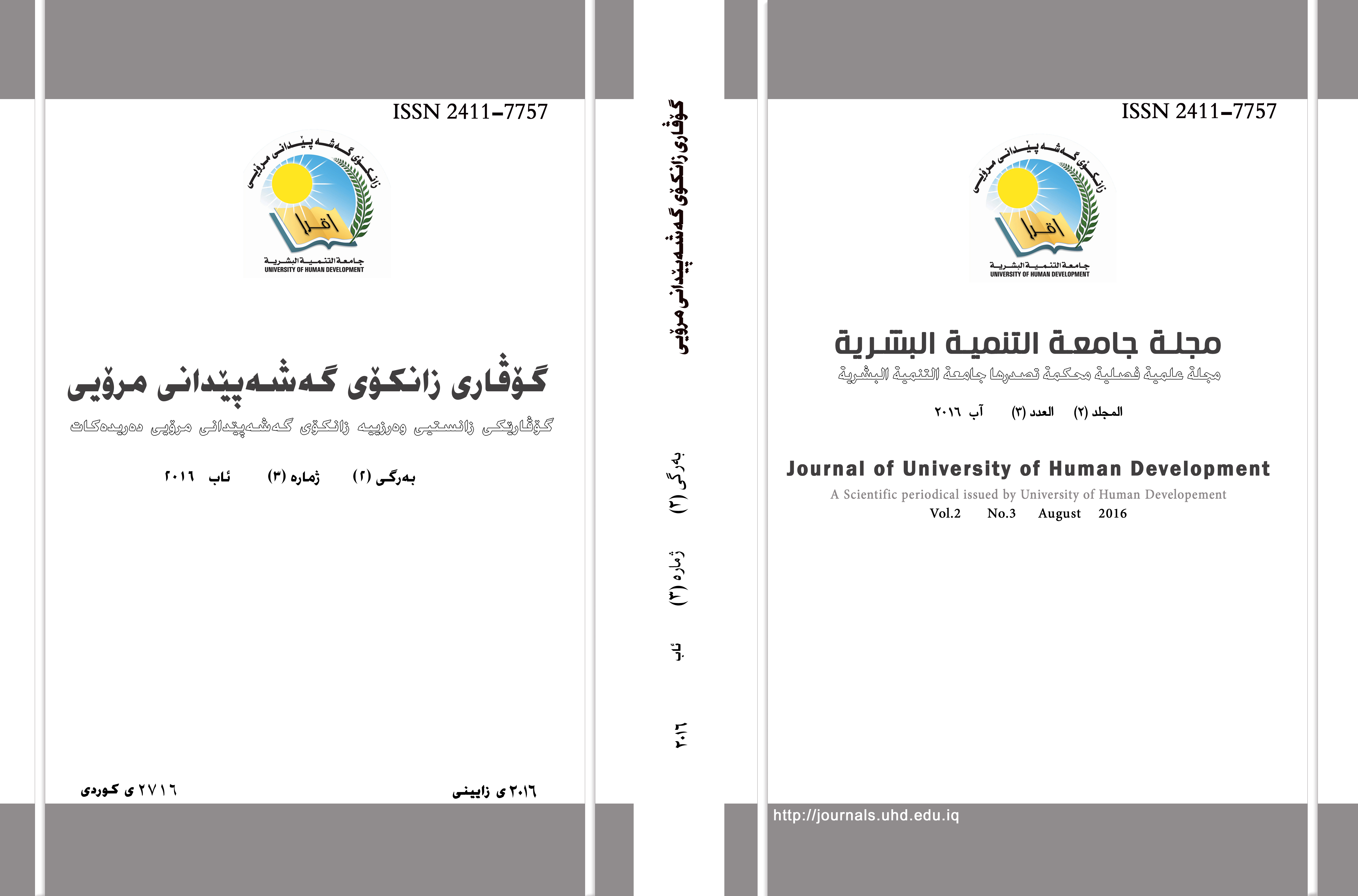 Downloads