Design a Mobile Learning Framework for students in Higher Education
Keywords:
M-learning, Mobile learning framework-learning, learning, pedagogy, Collaborative knowledge, Smart Technologies, Technical aspect, Cultural Aspect, Social media, Theoretical Aspect
Abstract
ML (mobile learning) has extended e-learning to a new paradigm of "anywhere, anytime learning". The use of 3G and 4G Phones (high-speed data transfer) will be represented as a great opportunity for both learners and teachers to meet together, access and exchange information in virtual spaces whilst on the move. The aim of this work is to design a mobile learning framework for Students in higher education. Thus, this will provide better quality of teaching. Additionally, Mobile learning (M-learning) has turned into a critical instructive innovation part in advanced education. M-learning makes it workable for students to learn, team up, and impart thoughts among each other as much as web innovation and improvements will allow. In any case, M-learning acknowledgment by learners and instructors is basic to the occupations of M-learning frameworks. Attitudes towards M-learning innovation is an imperative method to measuring whether or not learners and instructors are prepared to utilize M-learning. Such  attitudes will serve to distinguish qualities and shortcomings and encourage the advancement of the innovation foundation. We will investigate students and instructors' state of the arts in using M-learning in higher institutes for some of Private and Public universities of Ministry of higher education. As a result of student feedback regarding M-learning methods of teaching, a suitable framework for M-learning is proposed by reviewing many other frameworks and also by the analysis of results of a survey that asked many students and staff in higher education fields.
References
[1] D. Keegan, "The Future of Learning: From eLearning to mLearning.," 2002.
[2] J. Traxler, "Defining, Discussing and Evaluating Mobile Learning: The moving finger writes and having writ....," The International Review of Research in Open and Distributed Learning, vol. 8, no. 2, 2007.
[3] M. Sharples, J. Taylor, and G. Vavoula, "A theory of learning for the mobile age," in Medienbildung in neuenKulturräumen, Springer, 2010, pp. 87–99.
[4] L. Uden, "Activity theory for designing mobile learning," International Journal of Mobile Learning and Organisation, vol. 1, no. 1, pp. 81–102, 2006.
[5] G. Zurita and M. Nussbaum, "A conceptual framework based on activity theory for mobile CSCL," British Journal of Educational Technology, vol. 38, no. 2, pp. 211–235, 2007.
[6] R. L. Mandryk, K. M. Inkpen, M. Bilezikjian, S. R. Klemmer, and J. A. Landay, "Supporting children's collaboration across handheld computers," in CHI'01 extended abstracts on Human Factors in Computing Systems, 2001, pp. 255–256.
[7] P. Thornton and C. Houser, "Using mobile phones in English education in Japan," Journal of computer assisted learning, vol. 21, no. 3, pp. 217–228, 2005.
[8] P. Carmichael and K. Jordan, "Semantic web technologies for education-time for a 'turn to practice'?," Technology, Pedagogy and Education, vol. 21, no. 2, pp. 153–169, 2012.
[9] J.-L. Hung and K. Zhang, "Examining mobile learning trends 2003-2008: A categorical meta-trend analysis using text mining techniques," Journal of Computing in Higher education, vol. 24, no. 1, pp. 1–17, 2012.
[10] S. McCarty, "Spoken Internet to go: Popularization through podcasting," JALT CALL Journal, vol. 1, no. 2, pp. 67–74, 2005.
[11] Y. Belanger, "Duke University iPod first year experience final evaluation report," 2005.
[12] J. Attewell, "Mobile technologies and learning," London: Learning and Skills Development Agency, vol. 2, no. 4, 2005.
[13] L. Revere and J. V. Kovach, "Online technologies for engaged learning: A meaningful synthesis for educators," Quarterly Review of Distance Education, vol. 12, no. 2, p. 113, 2011.
[14] T. Lim, M. Fadzil, and N. Mansor, "Mobile learning via SMS at Open University Malaysia: Equitable, effective, and sustainable," The International Review of Research in Open and Distributed Learning, vol. 12, no. 2, pp. 122–137, 2011.
[15] J.-L. Shih, C.-W. Chuang, G.-J. Hwang, and others, "An Inquiry-based Mobile Learning Approach to Enhancing Social Science Learning Effectiveness.," Educational Technology \& Society, vol. 13, no. 4, pp. 50–62, 2010.
[16] M. Hentea, "Multi-agent security service architecture for mobile learning," in Information Technology: Research and Education, 2004. ITRE 2004. 2nd International Conference on, 2004, pp. 91–95.
[17] M. Ally, Mobile learning: Transforming the delivery of education and training. Athabasca University Press, 2009.
[18] A. Kukulska-Hulme, "Mobile learning for quality education and social inclusion," 2010.
[19] A. Holzinger, A. Nischelwitzer, and M. Meisenberger, "Lifelong-learning support by m-learning: example scenarios," eLearn, vol. 2005, no. 11, p. 2, 2005.
[20] N. Nordin, M. A. Embi, and M. M. Yunus, "Mobile learning framework for lifelong learning," Procedia-Social and Behavioral Sciences, vol. 7, pp. 130–138, 2010.
[21] G. Stanton and J. Ophoff, "Towards a method for mobile learning design," Issues in Informing Science and Information Technology, vol. 10, pp. 501–523, 2013.
[22] C. Hosmer, C. Jeffcoat, M. Davis, and T. McGibbon, "Use of mobile technology for information collection and dissemination," Data \& Analysis Center for Software, p. 77, 2011.
[23] L. Terrenghi, M. Kronen, and C. Valle, "Usability requirements for mobile service scenarios," Human Computer Interaction, pp. 1–10, 2005.
[24] A. Elmorshidy, "Mobile learning-a new success model," in The Clute Institute International Academic Conferences, Key West, Florida USA, 2013.
[25] L. Terrenghi, M. Kronen, and C. Valle, "Usability requirements for mobile service scenarios," Human Computer Interaction, pp. 1–10, 2005.
[26] A. Elmorshidy, "Mobile learning-a new success model," in The Clute Institute International Academic Conferences, Key West, Florida USA, 2013.
[27] G. Stanton and J. Ophoff, "Towards a method for mobile learning design," Issues in Informing Science and Information Technology, vol. 10, pp. 501–523, 2013.
[28] S. Bidin and A. A. Ziden, "Adoption and application of mobile learning in the education industry," Procedia-Social and Behavioral Sciences, vol. 90, pp. 720–729, 2013.
[29] M. Olalere, M. T. Abdullah, R. Mahmod, and A. Abdullah, "A review of bring your own device on security issues," SAGE Open, vol. 5, no. 2, p. 2158244015580372, 2015.
[30] I. Mohamad and A. AlAmeen, "Designing An Effective Mobile-learning Model By Integrating Student Culture," International Journal of Computer Science and Security (IJCSS), vol. 8, no. 3, p. 75, 2014.
[31] N. Nordin, M. A. Embi, and M. M. Yunus, "Mobile learning framework for lifelong learning," Procedia-Social and Behavioral Sciences, vol. 7, pp. 130–138, 2010.
[32] G. Stanton and J. Ophoff, "Towards a method for mobile learning design," Issues in Informing Science and Information Technology, vol. 10, pp. 501–523, 2013.
[33] M. M. Grant, "Using Mobile Devices to Support Formal, Informal and Semi-formal Learning," in Emerging Technologies for STEAM Education, Springer, 2015, pp. 157–177.
[34] P. Veerabhadram and A. Lombard, "A Theoretical Framework for Design Theories in Mobile Learning: A Higher Education Perspective."
[35] D. S. Al Hamdani, "A Constructivist Approach to a Mobile Learning Environment," International Journal of Computer Applications, vol. 93, no. 4, 2014.
S. Hussin, M. R. Manap, Z. Amir, and P. Krish, "Mobile learning readiness among Malaysian students at higher learning institutes," Asian Social Science, vol. 8, no. 12, p. 276, 2012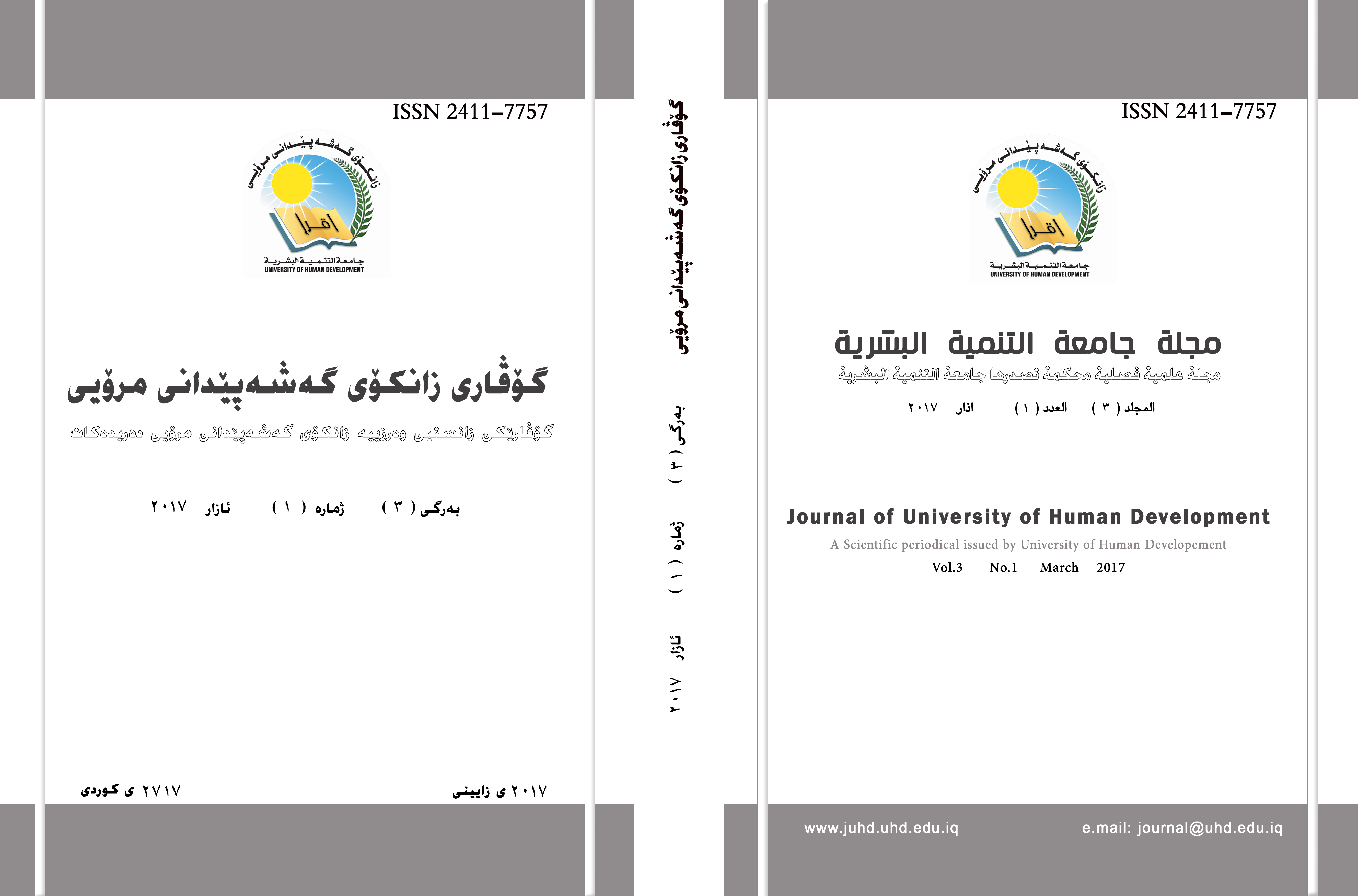 Downloads