Environmental Impacts of Shewashok Oil Field on Sheep and Cow Meat Using Vital Trace Elements as Contamination Bioindicators
Keywords:
Shewashok, Oil Field, Environmental Pollution, Trace Elements, Cows and Sheep Meat.
Abstract
Ambient environment is built based on the interaction of living and non-living organism and chemical and physical compounds, and thus, oil field emissions, effluents, and its general waste can be a part of environmental condition of certain area. This study is to investigate the environmental impacts of oil field on sheep and cow meat around Shewashok oilfield. It has been performed at the Laboratories of the Department of Medical Microbiology, Koya University, by detecting and measuring heavy metals and vital trace elements as contamination indicators. 20 meat samples of domestic animals (cow and sheep) in both control and affected area were collected for the purpose of detecting the concentration of heavy metals in the animals. The samples dried and digested with concentrated HNO3 and concentrated H2O2. The concentration of heavy metals of the sample digested domestic animal was determined using inductively coupled plasma–optical emission spectroscopy. This study shows that iron, cobalt, copper, zinc, arsenic, manganese, aluminum, mercury, and chromium were detected in all the meat samples. Overall, this study confirms that the cow and sheep meat are still safe to eat in both locations because only Al, Fe, and Hg were found danger in both sheep and cows' meat in comparison with allowed limits of the World Health Organization 2017, and all other trace elements are complying with the global standards.
References
[1] A. Y. Ali, N. J. Hamad, and R. R. Hamadamin. "Assessment of the physical and chemical properties of groundwater resources in the Shewashok oil field". Koya University Journal
, vol. 45, pp. 163-183, 2018.
[2] F. I. Ibitoye. "Ending natural gas flaring in Nigeria's oil fields". Journal of Sustainable Development, vol. 7, no. 3, p.13, 2014.[3] M. Durkalec, J. Szkoda, R. Kolacz, S. Opalinski, A. Nawrocka and J. Zmudzki. "Bioaccumulation of lead, cadmium and mercury in roe deer and wild boars from areas with different levels of toxic metal pollution". International Journal of Environmental Research, vol. 9, no. 1, pp. 205-212, 2015.
[4] Q, Zhou, J. Zhang, J. Fu, J. Shi and G. Jiang. "Biomonitoring: An appealing tool for assessment of metal pollution in the aquatic ecosystem". Analytica Chimica Acta, vol. 606, no. 2, pp. 135-150, 2008.
[5] S. Stankovic, P. Kalaba and A. R. Stankovic. "Biota as toxic metal indicators".
Environmental Chemistry Letters, vol. 12, no. 1, pp. 63-84, 2014.
[6] C. N. Nwankwo and D. O. Ogagarue, D.O. "Effects of gas flaring on surface and ground waters in Delta State, Nigeria". Journal of Geology and Mining Research, vol. 3, no. 5, pp. 131-136, 2011.
[7] K. Ihesinachi and D. Eresiya. "Evaluation of heavy metals in orange, pineapple, avocado pear and pawpaw from a farm in Kaani, Bori, Rivers State Nigeria". International Journal of
Environmental Research and Public Health, vol. 1, pp. 87-94, 2014.
[8] World Health Organization. "Trace Elements in Human Nutrition and Health". World Health Organization, Geneva, 1996.
[9] A. Mehri and R. F. Marjan. "Trace elements in human nutrition: A review".
International Journal of Medical Investigation, vol. 2, pp. 115-28, 2013.
[10] R. Munoz-Olives and C. Camara. Speciation related to human health. In: L. Ebdon, L. Pitts, R. Cornelis, H. Crews, O. F. Donard and P. Quevauviller, editors. "Trace Element Speciation for Environment Food and Health". The Royal Society of Chemistry, Cambridge, pp. 331-353, 2001.
[11] Food and Agriculture Organization. Standard for contaminants and toxins in consumer products human and animal. In: "Codex Alimentarius". Food and Agriculture Organization, Geneva, pp. 193, 1995.
[12] A. Naqshabandy. "Regional Geography of Kurdistan-Iraq". 1st ed. Braiaty Center, Erbil, pp. 74 -78, 1998.
[13] K. Sathyamoorthy, T. Sivaruban, and S. Barathy. "Assessment of heavy metal pollution and contaminants in the cattle meat". Journal of Industrial Pollution Control, vol. 32, no. 1, pp. 350-355, 2016.
[14] B. Badis, Z. Rachid and B. Esma. "Levels of selected heavy metals in fresh meat from cattle, sheep, chicken and camel produced in Algeria". Annual Research and Review in Biology, vol. 4, no. 8, p. 1260, 2014.
[15] O. Akoto, N. Bortey-Sam, S. M. Nakayama, Y. Ikenaka, E. Baidoo, Y. B. Yohannes, H. Mizukawa and M. Ishizuka. "Distribution of heavy metals in organs of sheep and goat reared in Obuasi: A gold mining town in Ghana". International Journal of Environmental Science and Technology, vol. 2, no. 2, pp. 81-89, 2014.
[16] M. Bettinelli, G. Beone, S. Spezia, and C. Baffi. "Determination of heavy metals in soils and sediments by microwave-assisted digestion and inductively coupled plasma optical emission spectrometry analysis". Analytica Chimica Acta, vol. 424, no. 2, pp. 289-296, 2000.
[17] O. Miedico, M. Iammarino, G. Paglia, M. Tarallo, M. Mangiacotti and A. E. Chiaravalle. "Environmental monitoring of the area surrounding oil wells in Val d'Agri (Italy): Element accumulation in bovine and ovine organs". Environmental Monitoring and Assessment, vol. 188, no. 6, p. 338, 2016.
[18] J. Krupa and J. Swida. "Concentration of certain heavy metals in the muscles, liver and kidney of goats fattened in the Beiszczady mountains". Animal Science, vol. 15, pp. 55-59, 1997.
[19] M. Malarkodi, R. Krishnasamy, R. Kumaraperumal and T. Chitdeshwari. "Characterization of heavy metal contaminated soils of Coimbatore district in Tamilnadu". Agronomy Journal, vol. 6, pp. 147-151, 2007.
[20] Agency for Toxic Substances and Disease Registry. "Toxicological Profile for Chromium. Agency for Toxic Substances and Disease Registry". U.S. Department of Health and Human Services. Public Health Service, United States, pp. 263-278, 2012.
[21] P. Trumbo, A. A. Yates, S. Schlicker and M. Poos. "Dietary reference intakes: Vitamin A, vitamin K, arsenic, boron, chromium, copper, iodine, iron, manganese, molybdenum, nickel, silicon, vanadium, and zinc". Journal of the Academy of Nutrition and Dietetics, vol. 101, no. 3, p. 294, 2001.
[22] E. D. Andrews, B. J. Stephenson, J. P. Anderson and W. C. Faithful. "The effect of length of pasture on cobalt deficiency in lambs". New Zealand Journal of Agricultural Research, vol. 1, pp. 125-139, 1958.
[23] T. D. Luckey and B. Venugopal. "Metal Toxicity in Mammals". Plenum Press, New York, p. 25, 1977.
[24] O. M. Radostits, C. C. Gay, D. C. Blood and K. W. Hinchcliff. Doenças causadas por substâncias químicas inorgâncias e produtos químicos utilizados nas fazendas. In: O. M. Radostits, C. C. Gay, D. C. Blood and K. W. Hinchcliff, editors. "Clínica Veterinária: Um Tratado de Doenças dos Bovinos, Ovinos, Suínos, Caprinos E Equinos". Guanabara Koogan, Rio de Janeiro, pp. 1417-1471, 2002.
[25] E. Manno, D. Varrrica and G. Dongarra. "Metal distribution in road dust samples collected in an urban area close to a petrochemical plant at Gela, Sicily". Atmospheric Environment, vol. 40, pp. 5929-5941, 2006.
[26] P. Ponka, M. Tenenbein and J. W. Eaton. Iron. In: G. F. Nordberg, B. A. Fowler, M. Nordberg and L. T. Friberg, editors. "Handbook on the Toxicology of Metals". Academic Press, San Diego, vol. 30, pp. 577-598, 2007.
[27] F. Zhang, X. Yan, C. Zeng, M. Zhang, S. Shrestha, L.P. Devkota and T. Yao. "Influence of traffic activity on heavy metal concentration of roadside farmland soil in Mountainous areas". International Journal of Environmental Research and Public Health, vol. 9, pp. 1715-1731, 2012a.
[28] L. Johrem, B. Sundstrom, C. Astrand and G. Haegglund. "The levels of zinc, copper, manganese, selenium, chromium, nickel, cobalt and aluminium in the meat, liver and kidney of Swedisch pigs and cattle". Zeitschrift für Le0bensmittel-Untersuchung und -Forschung, vol. 188, pp. 39-44, 1989.
[29] J. Falandysz. "Some toxic and essential trace metals in cattle from the northern part of Poland". Science of the Total Environment, vol. 136, pp. 177-191, 1993.
[30] World Health Organization. "Guidelines for Drinking-Water Quality: ncorporating First Addendum". World Health Organization, Geneva, 2017.
[31] World Health Organization. "Guidelines for Drinking-Water Quality: Recommendations". World Health Organization, Geneva, 2004.
[32] G. Nordberg, B. A. Fowler and M. Nordberg. "Handbook on the Toxicology of Metals". Academic Press is an Imprint of Elsevier, London, 2014.
[33] K. M. Rice, E. M. Walker Jr., M. Wu, C, Gillette and E. R. Blough. "Environmental mercury and its toxic effects". Journal of Preventive Medicine and Public Health, vol. 47, no. 2, pp. 74, 2014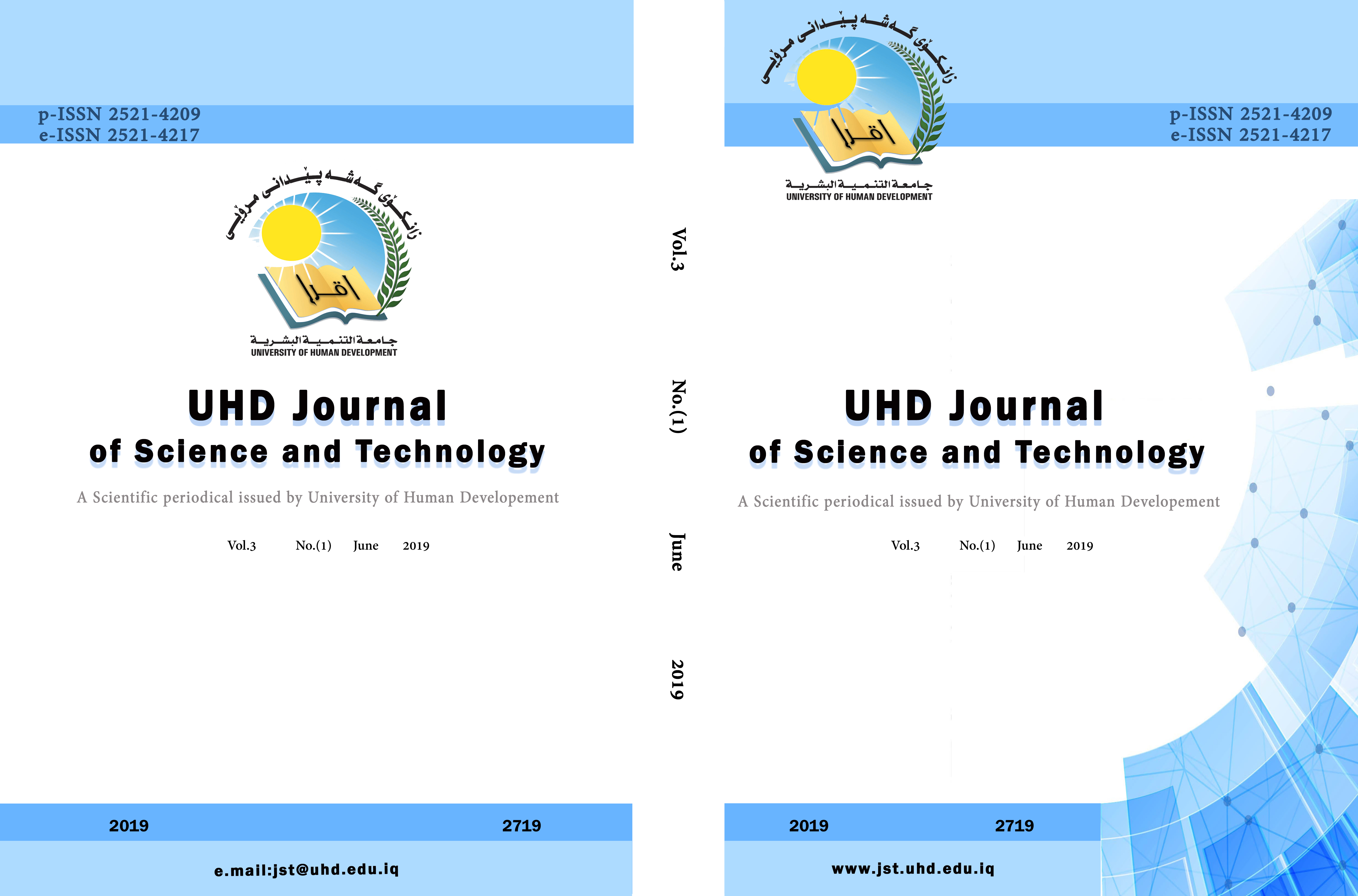 Downloads