A Review of Properties and Functions of Narrow Band Internet of Things and its Security Requirements
Keywords:
IOT, Narrow Band, Internet of Things, NB-IOT
Abstract
IOT is a new web sample based on the fact that there are many things and entities other than humans that can connect to the Internet. This fact means that machines or things can automatically interconnected without the need of interacting with humans and thus become the most important entities that create Internet data. In this article, we first examine the challenges of IOT. Then we introduce features of NB- IOT through browsing current international studies on  NB- IOT technology in which, we focus on basic theories and key technologies , such as the connection number analysis theory, the theory of delay analysis, the coating increase mechanism , low energy consumption technology, and the connection of the relationship between signaling and data .Then we compare some functions of NB- IOT and other wireless telecommunication technologies in terms of latency, security, availability, data transfer speed, energy consumption, spectral efficiency, and coverage area .  Finally, we review and summarize NB- IOT security requirements that should be solved immediately. These topics are provided to overview NB- IOT which can offer a complete familiarity with this area.
References
[1] Reininger P. 3Gpp standards for the Internet-of-Things. Huawei, Shenzhen, China, Tech. Rep. report. 2016(3GPP).
[2] Feasibility Study on New Services and Markets Technology Enablers for
Massive Internet of Things, document TR 22.861, 3GPP, 2016.
[3] Chen M, Qian Y, Hao Y, Li Y, Song J. Data-driven computing and caching in 5G networks: Architecture and delay analysis. IEEE Wireless Communications. 2018 Feb;25(1):70-5.
[4] 3GPP. (2016). Standardization of NB-IOT Completed. [Online]. Available: http://www.3gpp.org/news-events/3gpp-news/1785-nb_iot_ complete.
[5] Rico-Alvarino A, Vajapeyam M, Xu H, Wang X, Blankenship Y, Bergman J, Tirronen T, Yavuz E. An overview of 3GPP enhancements on machine to machine communications. IEEE Communications Magazine. Jun;54(6):14-21. 2016.
[6] Ericsson, ''Cellular networks for massive IoT,'' Ericsson, Stockholm,
Sweden, Tech. Rep., 2016.
[7] Zou YL, Ding XJ, Wang QQ. Key technologies and application prospect for NB-IoT. ZTE Technology Journal;23(1):43-6, 2017.
[8] Laya A, Alonso L, Alonso-Zarate J. Is the random access channel of LTE and LTE-A suitable for M2M communications? A survey of alternatives. IEEE Communications Surveys & Tutorials. 2014 Jan 1;16(1):4-16.
[9] RIoT, ''Low power networks hold the key to Internet of Things,'' Berlin,
Germany, Tech. Rep., 2015.
[10] Ge X, Huang X, Wang Y, Chen M, Li Q, Han T, Wang CX. Energy-efficiency optimization for MIMO-OFDM mobile multimedia communication systems with QoS constraints. IEEE Transactions on Vehicular Technology. 2014 Jun;63(5):2127-38.
[11] Osti P, Lassila P, Aalto S, Larmo A, Tirronen T. Analysis of PDCCH performance for M2M traffic in LTE. IEEE Transactions on Vehicular Technology. 2014 Nov;63(9):4357-71.
[12] Madueno GC, Stefanović Č, Popovski P. Reengineering GSM/GPRS towards a dedicated network for massive smart metering. In2014 IEEE International Conference on Smart Grid Communications (SmartGridComm) 2014 Nov 3 (pp. 338-343). IEEE.
[13] Liu W, Dong J, Liu N, Chen YL, Han YB, Ren YB. NB-IoT key technology and design simulation method. Telecommun. Sci.. 2016 Jul:144-8.
[14] Centenaro M, Vangelista L. A study on M2M traffic and its impact on cellular networks. In2015 IEEE 2nd World Forum on Internet of Things (WF-IoT) 2015 Dec 14 (pp. 154-159). IEEE.
[15] Lin GY, Chang SR, Wei HY. Estimation and adaptation for bursty LTE random access. IEEE Transactions on Vehicular Technology. 2016 Apr;65(4):2560-77.
[16] Xiaocong Q, Mingxin M. NB-IoT standardization technical characteristics and industrial development. Inf. Res.. 2016 May;5:23-6.
[17] Islam MT, Abd-elhamid MT, Akl S. A survey of access management techniques in machine type communications. IEEE communications Magazine. 2014 Apr;52(4):74-81.
[18] Dai GH, Yu JH. Research on NB-Io T Background, Standard Development, Characteristics and the Service. Mobile Communications. 2016 Apr;40(7):31Y36.
[19] Khan MA, Salah K. IoT security: Review, blockchain solutions, and open challenges. Future Generation Computer Systems. 2018 May 1;82:395-411.
[20] Kharchenko V, Kolisnyk M, Piskachova I, Bardis N. Reliability and security issues for IoT-based smart business center: architecture and Markov model. In2016 Third International Conference on Mathematics and Computers in Sciences and in Industry (MCSI) 2016 Aug 27 (pp. 313-318). IEEE.
[21] Nielsen JJ, Kim DM, Madueno GC, Pratas NK, Popovski P. A tractable model of the LTE access reservation procedure for machine-type communications. In2015 IEEE Global Communications Conference (GLOBECOM) 2015 Dec 6 (pp. 1-6). IEEE.
[22] Wei CH, Cheng RG, Tsao SL. Performance analysis of group paging for machine-type communications in LTE networks. IEEE Transactions on Vehicular Technology. 2013 Sep;62(7):3371-82.
[23] Koseoglu M. Lower bounds on the LTE-A average random access delay under massive M2M arrivals. IEEE Transactions on Communications. 2016 May;64(5):2104-15.
[24] Persia S, Rea L. Next generation M2M cellular networks: LTE-MTC and NB-IoT capacity analysis for smart grids applications. In2016 AEIT International Annual Conference (AEIT) 2016 Oct 5 (pp. 1-6). IEEE.
[25] Lin TM, Lee CH, Cheng JP, Chen WT. PRADA: Prioritized random access with dynamic access barring for MTC in 3GPP LTE-A networks. IEEE Transactions on Vehicular Technology. 2014 Jun;63(5):2467-72.
[26] Rivero-Angeles ME, Lara-Rodriguez D, Cruz-Perez FA. Gaussian approximations for the probability mass function of the access delay for different backoff policies in S-ALOHA. IEEE communications letters. 2006 Oct;10(10):731-3.
[27] Liu J, Wan J, Zeng B, Wang Q, Song H, Qiu M. A scalable and quick-response software defined vehicular network assisted by mobile edge computing. IEEE Communications Magazine. 2017;55(7):94-100.
[28] Balasubramanya NM, Lampe L, Vos G, Bennett S. DRX with quick sleeping: A novel mechanism for energy-efficient IoT using LTE/LTE-A. IEEE Internet of Things Journal. 2016 Jun;3(3):398-407.
[29] Lin K, Wang D, Xia F, Ge H. Device clustering algorithm based on multimodal data correlation in cognitive Internet of Things. IEEE Internet of Things Journal. 2018 Aug;5(4):2263-71.
[30] Naddafzadeh-Shirazi G, Lampe L, Vos G, Bennett S. Coverage enhancement techniques for machine-to-machine communications over LTE. IEEE Communications Magazine. 2015 Jul;53(7):192-200.
[31] Xu F, Li Y, Wang H, Zhang P, Jin D. Understanding mobile traffic patterns of large scale cellular towers in urban environment. IEEE/ACM transactions on networking (TON). 2017 Apr 1;25(2):1147-61.
[32] Li Y, Zheng F, Chen M, Jin D. A unified control and optimization framework for dynamical service chaining in software-defined NFV system. IEEE Wireless Communications. 2015 Dec;22(6):15-23.
[33] Ge X, Yang J, Gharavi H, Sun Y. Energy efficiency challenges of 5G small cell networks. IEEE Communications Magazine. 2017 May;55(5):184-91.
[34] Yang X, Wang X, Wu Y, Qian LP, Lu W, Zhou H. Small-Cell Assisted Secure Traffic Offloading for Narrowband Internet of Thing (NB-IoT) Systems. IEEE Internet of Things Journal. 2018 Jun;5(3):1516-26.
[35] Chen L, Thombre S, Järvinen K, Lohan ES, Alén-Savikko A, Leppäkoski H, Bhuiyan MZ, Bu-Pasha S, Ferrara GN, Honkala S, Lindqvist J. Robustness, security and privacy in location-based services for future IoT: A survey. IEEE Access. 2017;5:8956-77.
[36] Li Y, Cheng X, Cao Y, Wang D, Yang L. Smart choice for the smart grid: Narrowband Internet of Things (NB-IoT). IEEE Internet of Things Journal. 2018 Jun;5(3):1505-15.
[37] Mangalvedhe N, Ratasuk R, Ghosh A. NB-IoT deployment study for low power wide area cellular IoT. In2016 IEEE 27th Annual International Symposium on Personal, Indoor, and Mobile Radio Communications (PIMRC) 2016 Sep 4 (pp. 1-6). IEEE.
[38] Koc AT, Jha SC, Vannithamby R, Torlak M. Device power saving and latency optimization in LTE-A networks through DRX configuration. IEEE Transactions on wireless communications. 2014 May;13(5):2614-25.
[39] Cheng R, Deng A, Meng F. Study of NB-IoT planning objectives and planning roles. China Mobile Group Design Inst. Co., Tech. Rep. Telecommun. Sci.(S1). 2016.
[40] Hou Y, Wang J. LS-SVM's no-reference video quality assessment model under the Internet of things. In2017 IEEE SmartWorld, Ubiquitous Intelligence & Computing, Advanced & Trusted Computed, Scalable Computing & Communications, Cloud & Big Data Computing, Internet of People and Smart City Innovation (SmartWorld/SCALCOM/UIC/ATC/CBDCom/IOP/SCI) 2017 Aug 4 (pp. 1-8). IEEE.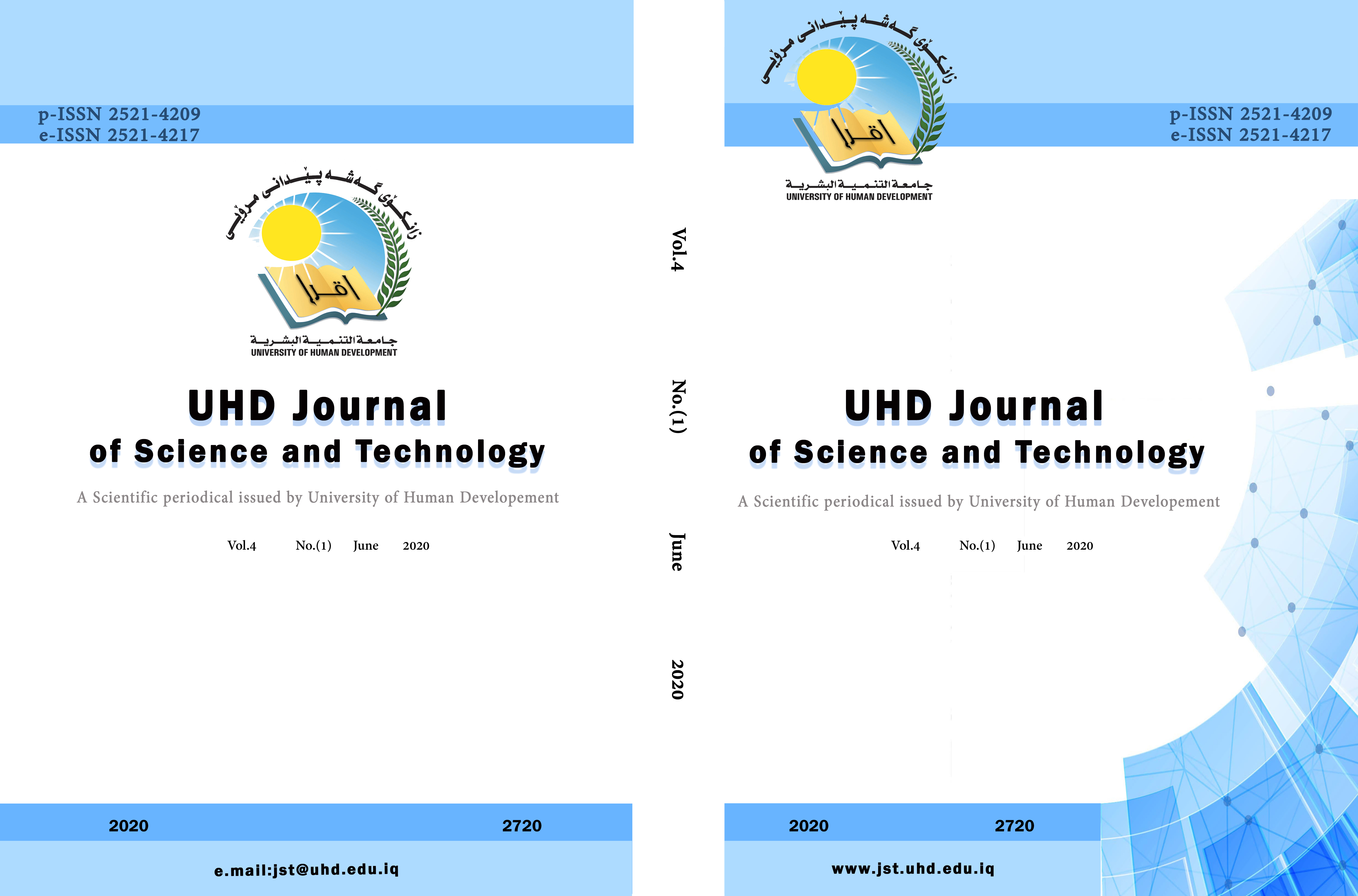 Downloads