The Acquisition of Derivational Suffixes by Students of English at the University of Human Development
Keywords:
Derivational morphology, Derivational suffixes, Second language acquisition
Abstract
Derivational suffixes are essential part of the competence of any foreign language learner, especially learners of English as a foreign language since English is a derivational language. They help the learners enrich their lexical repertoire, which is necessary in both speaking and writing. The present study tested the production and comprehension of derivational suffixes by third-year and fourth-year students of English as a foreign language at the University of Human Development. The aim was to examine the students' performance on the production and comprehension levels. Two tests were conducted on 112 students and seven one-way ANOVAs were performed to test the seven hypotheses of the study. The participants in the study were divided into two groups depending on their gender (79 females and 33 males) and into four groups depending on their proficiency level (pass, medium, good and very good). The results of the seven ANOVAs revealed that there were no significant gender differences among the students neither in the production test nor in the comprehension test. However, there were significant differences among the students according to the proficiency level in both tests. According to the frequency of the derivational suffixes, there were significant difference in the students' performance only in the comprehension test; in the production test, the difference was insignificant. Finally, the performance of the students in the comprehension test was much better than their performance in the production test.
References
Alotaibi M. A. & Alotaibi, A. M. (2017). On the Acquisition of Derivational Suffixes by Kuwaiti EFL Learners. European Scientific Journal, 13(17), 223-238. doi: 10.19044/esj.2017.v13n17p223
Anglin, J. (1993). Vocabulary development: A morphological analysis. Monographs of the Society for Research in ChildDevelopment, 58(10, Serial No. 238).
Bellomo, T.S. (2009). Morphological Analysis as a Vocabulary Strategy for L1 and L2 College Preparatory Students. TESL-EJ, 13(3),1-27.
Bertram, R. Laine, M. & Virkkala, M. M. (2000). The role of derivational morphology in vocabulary acquisition: Get by with little help from my morpheme friends. Scandinavian Journal of Psychology. 41(4), 287-296.
British National Corpus (2001). Available from the Oxford University Computing Services Web site, http://info.ox.ac.uk/bnc/.
Carlisle, J. F. (1995). Morphological awareness and early reading achievement. In L. B. Feldman (Ed), Morphological aspects of language processing, (pp. 157-188). Hillsdale, NJ: Lawrence Erlbaum Associates.
Carlisle, J. F. (2000). Awareness of the structure and meaning of morphologically complex words: Impact on reading. Reading and Writing, 12(3), 169-190.
Carlisle, J. F. (2003). Morphology matters in learning to read: A commentary. Reading Psychology, 24(3), 291-322.
Carlisle, J. F. & Nomanbhoy, D. (1993). Phonological and morphological awareness in first graders. Applied Psychlinguistics, 4, 177-195.
Dehham, S.H. (2015). The use of English adjectival affixes by Iraqi EFL learners: An error analysis. English Linguistics Research, 5(1) ,14-31.
Jiang, N. (2000). Lexical representation and development in a second language. Applied Linguistics, 21(1), 47-77. doi: 10.1093/applin/21.1.47.
Jullian, P. (2000). Creating word-meaning awareness. English Language Teaching Journal, 54, 37–46.
Laufer, B. (1991). The development of lexis in the production of advanced L2 learners. Modern Language Journal, 75, 440–448.
Laufer, B. (1997). What's in a word that makes it hard or easy? Some intralexical factors that affect the learning of words. In N. Schmitt & M. McCarthy (Eds.), Vocabulary: Description, acquisition and pedagogy (pp. 140–155). Cambridge: Cambridge University Press.
Laws, J. V. & Ryder, C. (2014). MorphoQuantics: http://morphoquantics.co.uk
Laws, J. V. & Ryder, C. (2014). Getting the measure of derivational morphology in adult speech: A corpus analysis using MorphoQuantics. Language Studies Working Papers: University of Reading, 6, 3-17.
McCutchen, D. & Logan, B. (2011). Inside incidental word learning: Children's strategic use of morphological information to infer word meanings. Reading Research Quarterly, 46(4), 334-349.
Nation, I. S. P. (2001). Learning vocabulary in another language. Cambridge: Cambridge University Press.
Oxford living Dictionaries: https://en.oxforddictionaries.com/
Schmitt, N. (1998). Tracking the incremental acquisition of second language vocabulary: A longitudinal study. Language Learning, 48, 281–317.
Schmitt, N. & Zimmerman, C. B. (2002). Derivative word forms: What do learners know? TESOL Quarterly, 36(2), 145-171.
Stageberg, N. C. & Oaks, D. D. (2000). An Introductory English Grammar. 5th edition. Boston, Heinle.
Tyler, A. & Nagy, W. (1989). The acquisition of English derivational morphology. Journal of Memory & Language, 28, 649–667.
White, T.G., Power M.A. & White, S. (1989). Morphological analysis: Implications for teaching and understanding vocabulary growth. Reading Research Quarterly, 24(3), 283-304.
Wysocki, K. & Jenkins, J. R. (1987). Deriving Word meanings through morphological generalization. Reading Research Quarterly, 22(1), 66-81.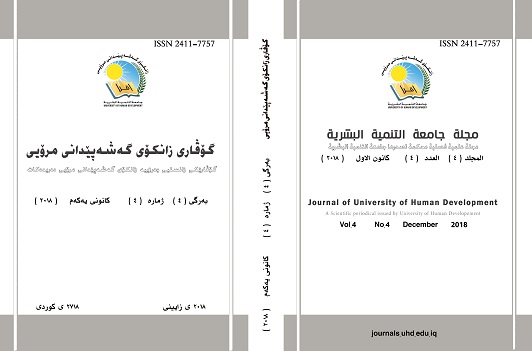 Downloads