The role of business ethics in improving the mental image of profitabe service organizations
A survey of the views of a sample of employees in business organizations working in the city of Sulaymaniyah Kurdistan Region / Iraq
Abstract
The image of the organization has a significant impact on the organization's success and sustainability. To achieve a new customer may depend mostly upon an image that is formed by the customer. The successes organization is not just required to attract new customers, but to keep with current customers.
      In the light of above, the purpose of this study was to identify the role of business ethics in improve the mental image through survey of respondents of employees working in profitable service business organizations.
The study population included some profitable service organizations in the city of Sulaymaniyah, Kurdistan Region of Iraq. The sample consisted of (117) employees working in organizations covered by the study.
    The statistical analysis software (SPSS-ver 19) has used by the researchers to find out standard deviations , correlation coefficients, and simple regression coefficients , as well as multiple linear regression analysis has used to determine the direct effects of the study variables in order to find out research's objectives.
    This study relied on primary sources which obtained by distributing questionnaire in order to know the relationship of correlation and impact between the variables of the study.
The  study found that there is a statistically significant effect of business ethics to gain mental image in the profetable service organizations.
    The study recommended the development and promotion of business ethics , and the  need for One of the most important recommendations is the need to disseminate the contribution of profitable service organizations to the service of the community and the growing interest in business ethics in their plans and strategies.
References
• المصادر العربية :
1. علي عجوة ،1983، العلاقات العامة و الصورة الذهنية. عالم الكتاب: الطبعة الولى: القاهرة.
2. عبدالهادي، احمد ابراهيم، 2001، اخلاقيات الأعمال والمسؤولية الإجتماعية للمنظمة، بحث غير منشور.
3. بابكر, فيصل عبدالله بابكر2001، كوتلر يتحدث عن التسويق, كيف تنشئ الأسواق و تغزوها وتسيطر عليها،مكتبة جرير للنشر و التوزيع.
4. العميان ، محمود سليمان ، السلوك التنظيمي في منظمات الأعمال، دار وائل، عمان،الأٍردن، 2003.
5. قوي ، بوحنية ، 2003، الثقافة التنظيمية كمدخل أساسي للتنمية الشاملة،مجلة الباحث، دورية أكاديمية محكمة، جامعة قاصدي مرباح، ورقلة، الجزائر،العدد الثاني،.
6. الغالبي، طاهر محسن منصور، 2003،إدارة وإسترايجية منظمات الأعمال المتوسطة والصغيرة، دار وائل عمان،الأٍردن.
7. آل تويم , عبدالله بن محمد آل تويم 2003، دور العلاقات العامة في تكوين الصورة الذهنية للمؤسسات الخيرية والمحافظة عليها. ورقة عمل مقدمة للقاء السنوي الخامس الذي تنظمه جمعية البر في المنطقة الشرقية.
8. صالح, سليمان صالح، 2005، وسائل الإعلام وصناعة الصورة الذهنية (القاهرة : مكتبة الفلاح للنشر والتوزيع).
9. عجوة، علي , كريمان، فريد،2005، إدارة العلاقات العامة بين الإدارة الاستراتيجية وإدارة الأزمات. الطبعة الاولى , القاهرة:عالم الكتب.
10. الخطيب، خالد، 2005، أخلاقيات الأعمال وأثرها في تفعيل محاسبة المسؤولية في ظل التحديات العالمية المعاصرة، بحث غير منشور، جامعة بتراء، الأردن.
11. المعاضيدي، معن وعدالله ،2005 ، أخلاقيات منظمات الأعمال والمزايا التنافسية الأخلاقية أنموذج مقترح للمنظمات العربية، بحث غير منشور ، جامعة الموصل ، العراق.
12. نجم ، عبود نجم، 2005،أخلاقيات الإدارة و مسؤولية الأعمال في شركات الأعمال، مؤسسة الوراق للنشر و التوزيع،عمان، الأردن .
13. الدسوقي، أحمد، 2007، الصورة الذهنية لرجل الشرطة لدى الرأى العام المصري " ورقة عمل مقدمة فى إحدى دورات برنامج الأمم المتحدة الإنمائي، مشروع دعم القدرات فى مجال حقوق الإنسان.
14. منير, حجاب محمد منير،2007، الأتصال الفعال للعلاقات العامة. دار الفجر للنشر و التوزيع, القاهرة, مصر,الطبعة الاولى.
15. محمد عبد العظيم،2008، التسويق المتقدم , الدار الجامعية : الإسكندرية.
16. الغالبي، طاهر محسن ، العامري ،صالح مهدي محسن، 2008، المسؤولية الاجتماعية وأخلاقيات الأعمال والمجتمع، دار وائل، عمان، الأردن،الطبعة الأولى.
17. سليمان ، محمد مصطفي ، 2009،حوكمة الشركات و مكافحة الفساد المالي و الإداري، دار الجامعية للطباعة والنشر والتوزيع.
18. هواري، معراج، 2010، دور أخلاقيات الأعمال في الرفع من تنافسية المؤسسة دراسة ميدانية على عينة من المؤسسات الصناعية الجزائرية، بحث غير منشور.
19. البوتي، أحمد محمد ، 2011، أخلاقيات الأعمال و أثرها في تقليل الفساد الإداري، www.nazaha.iq/conf7/conf7-soci5.pdf.
20. كردي, احمد السيد كردي،2011، العلاقات العامة و تكوين الصورة الذهنية للمنظمة. http://kenanaonline.com/users/ahmedkordy/posts/264288.
21. السكانة, بلال خلف السكانة،2012، اخلاقيات العمل واثرها في ادارة الصورة الذهنية في منظمات الاعمال. مجلة كلية بغداد للعلوم الاقتصادية الجامعة , العدد الثالث و الثلاثون.
22. الديوة جي, أبي سعيد الديوة جي ،2013، إدارة التسويق. دار ابن الاثير للطباعة والنشر في جامعة الموصل.الطبعة الثالثة.



• English Refrences :
1. Ind, N., (1990). "The Corporate Image – Strategies for Effective Identity Programmes". London: Kogan Page Ltd.
2. Gottschalk, J. A., editor, (1993)." Crisis Response – Inside Stories on Managing Image Under Seige". Washington, Visible Ink.
3. Himmelstein, J. L., (1997). "Looking Good and Doing Good: Corporate Philanthropy and Corporate Power". Indian University Press.
4. Borger, M.M., (1999). "The Importance of First Impressions" in Business Journal Serving Jacksonville & Northeast Florida, Volume 15, Issue 6, P. 23. Available: Database-Business Source Elite.
5. Byrne, J. A., (1999). "Philip Morris" in Business Week, Issue 3657, P. 179. Available: Database-Business Source Elite.
6. Lockie, S., (1999)." Community Movements and Corporate Images: "Land care" in Australia in Rural Sociology, College Station, June 1999, Volume 62, Issue 2, PP. 291-233.
7. Marchand, R., (1999). "Creating the Corporate Soul; The Rise of Public Relations and Corporate Imagery in American Big Business". England, Oxford University Press.
8. Sobnosky, K. J.,(1999). "The Value-Added Benefits of Environmental Auditing" in Environmental Quality Management, Volume 9, Issue 2, P. 25. Available: Database-Business Source Elite.
9. Goldsmith, R. E., Lafferty, B. A. and Newell, S. J., (2000). "The Impact of Corporate Credibility and Celebrity Credibility on Consumer Reaction to Advertisements and Brands". In Journal of Advertising, Provo, Fall, 2000, Volume 29, Issue 3, PP. 43-54. Available: Proquest.
10. Synder, Beth., (2000)."Amaster Yard Upends Elite Image in Advertising Age, (Electronic), Midwest Region Edition, Vol.71, page 28.USA.AvailableL: Proquest/ABI Inform (2000, January 31).
11. Weissman, (2000). "Big Tobacco goes on offense" in Multinational Monitor, Washington, March 2000, Volume 21, Issue 3, PP. 7-8.
12. Puchan, Heike., (2001). "The Mercedes-Benz A-Class Crisis" in Corporate Communications: An International Journal; 006; 01 2001. pp. 42-46. Available MCB/Emerald, 2001.
13. Reid, Keith., (2001). "Working with the Media" in National Petroleum News, Chicage, Volume 93, Issue 1, pp. 56-61. Available: Proquest/ABI Inform global (January 2001).
14. Seehyung Kima and Yooshik Yoon(2003),"The Hierarchical Effects of Affective and Cognitive Components on Tourism Destination Image",Journal of Travel & Tourism Marketing 14(2),p1-22.
15. Daft L. Richard; (2003), Management, 6th. Ed., Thompson South-Western Publishing Co.
16. kasasbeh et al ; (2014), THE IMPACT OF BUSINESS ETHICS IN THE COMPETITIVE ADVANTAGE European Scientific Journal April 2014 edition vol.10, No.10 ISSN: 1857 – 7881.

• Internet Sites :
1. www. rowadalaamal.com
2. www. euromatech-me.com
3. www .mawdoo3.com
4. www. hrdiscussion.com
5. www. vb.elmstba.com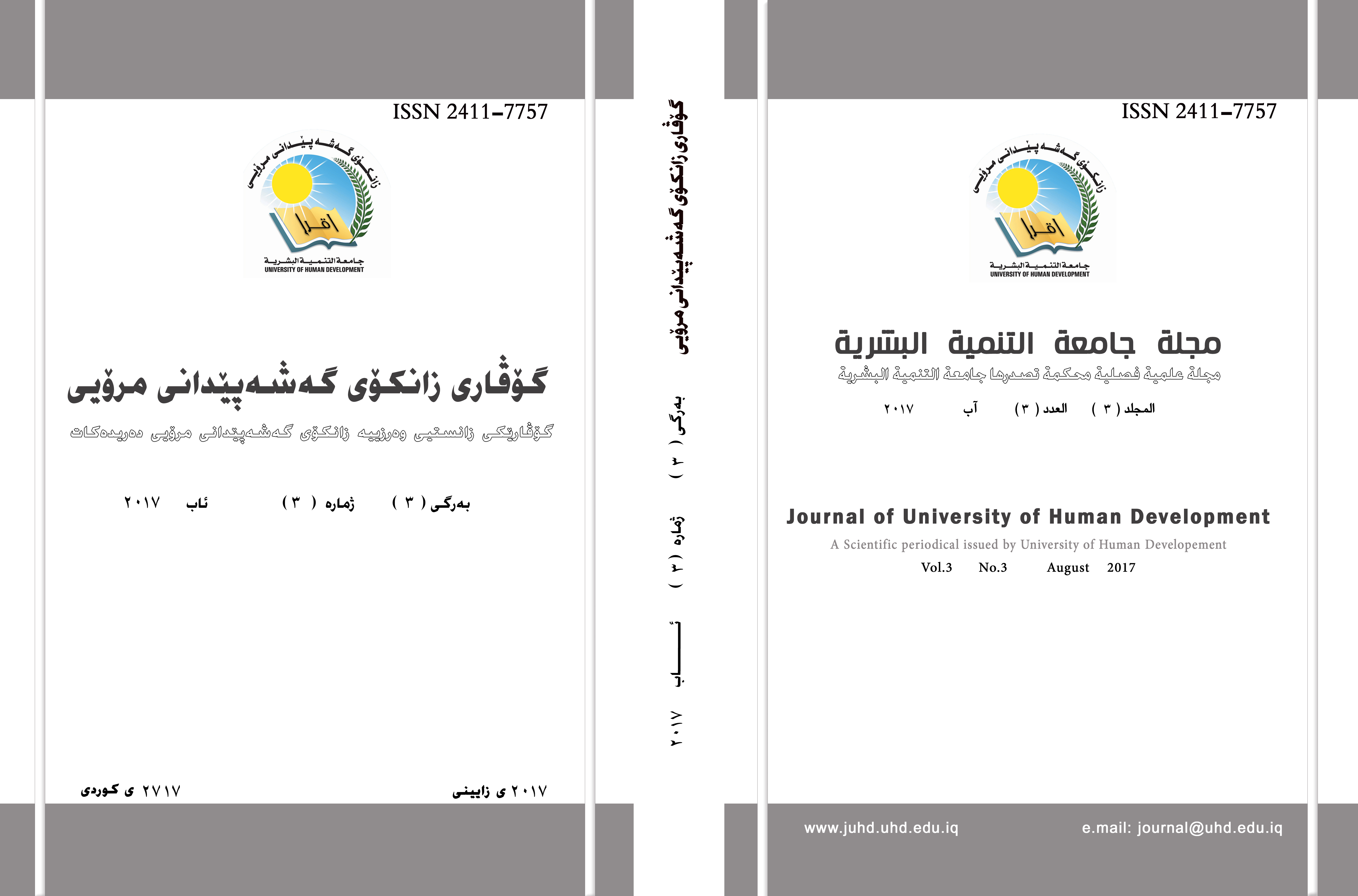 This work is licensed under a Creative Commons Attribution-NonCommercial-NoDerivatives 4.0 International License.